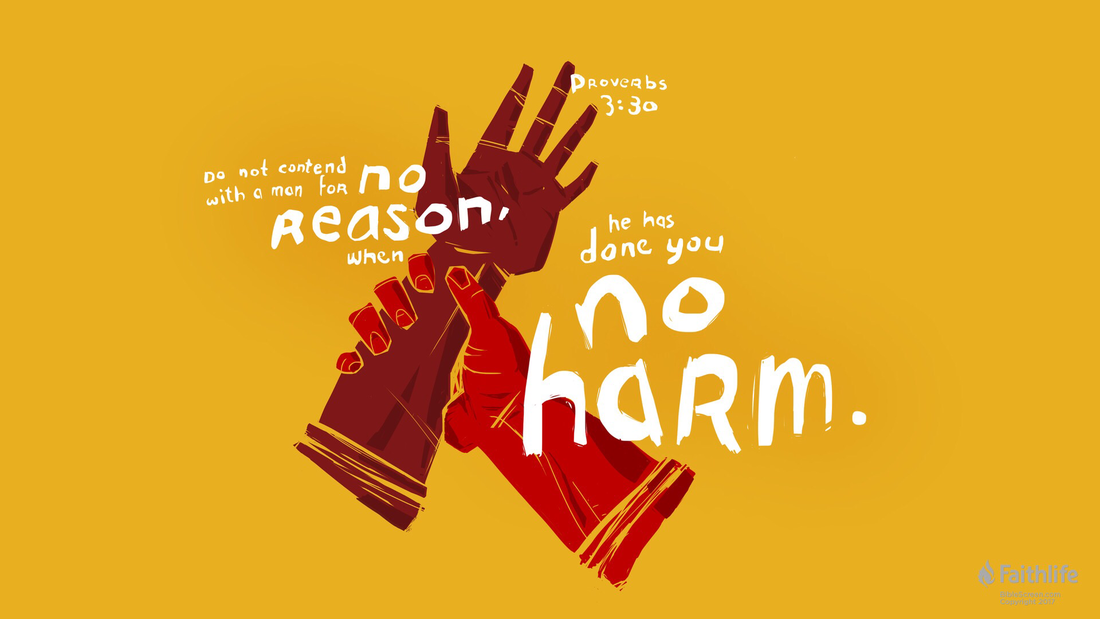 I have heard again and again voices of different men who claim that there are various ample reasons to think of justification for viewing different races in negative reasons and thus having various reasons for treating them in various derogatory ways. While there are certainly some groups, not many certainly, but some who have set themselves up and over others, there is a very good and definite justification for those who name the name of Christ to be sure that they both view and treat all others in a just and godly fashion.
I have never appreciated the men who stand in pulpits and shout at a congregation concerning some political cause, the godly treatment of those around it seems, quite plainly, is indeed a Biblical priority!! Our own perceptions, gathered from personal and unfounded reasons and ideas, are placed, by Solomon the class of "all things to be avoided". Unless we are speaking of someone who has done real and tangible damage or wrong, Solomon, speaking as Prophet of God, tells us that we must not do them damage!
This is not to say that there is never a cause to set ourselves against others. There sure are. Our national forefathers set themselves against England in order to obtain our national freedom and identity. There are, at times, justification for conflicts (we will not go into them here) but we, as believers, MUST take great care that we are not stepping across the line Solomon draws (and of which there is other evidence in God's Word) and heading in our own, selfish direction. Care must be exercised in personal matters here as well! We must exercise the command of our Lord to be sure and to Love one another and He has loved us!
Granted, all of this is not a simple and easy thing to get a grasp on...but it is surely something that we should ponder with an aim to getting hold of!
Oh! One last thing to throw into the mix... I can't help but believe that Solomon is ONLY speaking of "physical" harm. We can do physical harm in quite a number of other ways as well and they are to be things that we take care NOT to do as well!
I am fully ready and willing to admit that I have gone off crooked and even wildly astray in this matter, but I saw it and thought over it a bit and just wanted to be sure that I have given it its' due! I don't even pretend to think that I have the final understanding here. Comments are welcome!