Doctor Pink is one of my favorite preachers and authors! He was very, very good and making the truth of the Bible clear and understandable to those who seek to know and walk with the Lord. I came across this challenging graphic and it made me think deeply about myself and my walking with the Lord regarding how I understood what my own perception of self was/need to be in order to walk with Him in a way that was glorifying to His marvelous Name and beneficial to His Kingdom.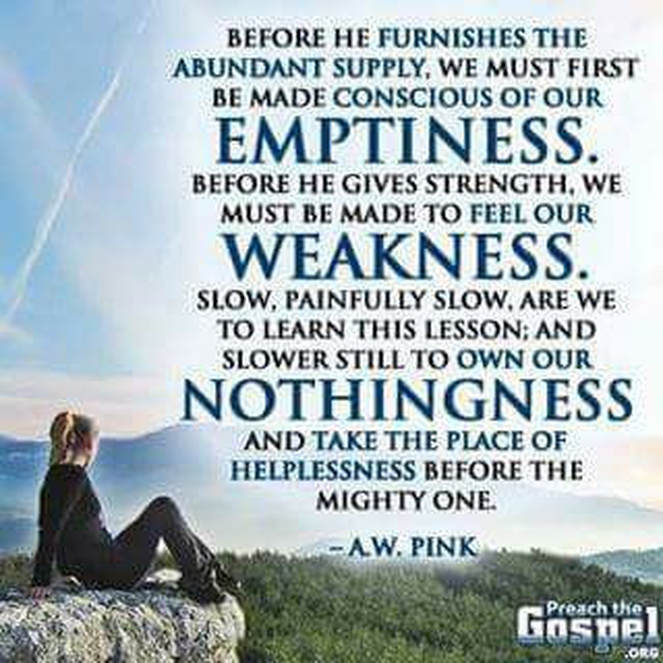 It is only when I am aware of what I am in my own strength and being that I can expect that the Lord to do and be to me all I desire for Him to be!! It is not that I do nothing, but I must know that, in and of myself, without His enablement and empowerment, I can even stand before Him as useful His servant -
and that what I dearly want to do!!