Pastor Bill Farrow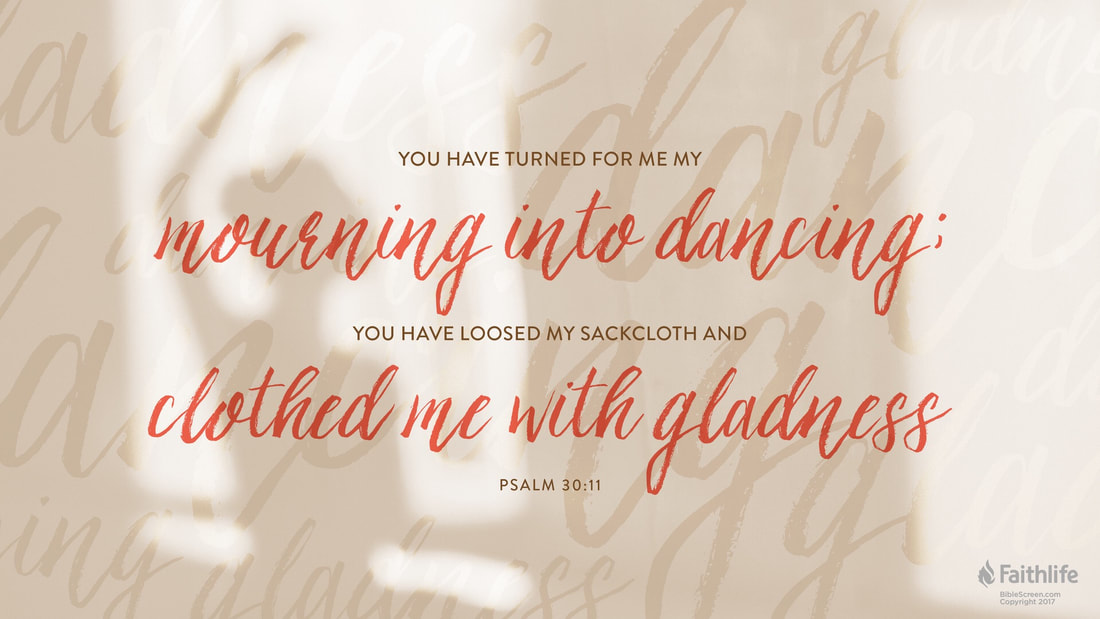 One of the things that David excelled at was in expressing and emphasizing all of the wonderful things that his God had done for him as time passed. He was just excellent at describing how God intervenes in the believer's human experience and turns it into that which can bring God glory and honor as we take it and put it to use as praise and worship. It is good for us to note how specific David is at times in point us to the specific matters that he is grateful and gladdened by. He also takes care to show us how God deals with our emotions and moods, those normal aspects of our daily lives, as we look to Him for their solution and reconciliation in our walk as his servant. He takes especial care to remind us/teach us that it is by His hand that true joy and gladness comes to be enjoyed in believers' lives!
O Lord, we ask that You, as You did in the life of your son and Prophet David, will be mindful of our needs and burdens and that You will "lift us" from what bears us down up into the joy that he (David) describes as "dancing" which speaks not of being merely pleased but of the overwhelming joy that causes one to leap around with their joy! Likewise, we ask that you will take the paltry things in which we have managed to cloth ourselves and in which the world and society in which we live has foisted upon and that You will cloth us with great gladness – a contentment and satisfaction due to our focus with our Father and Master. Let us say as David did, with surety and a definite voice:
You have turned for me my
Mourning into dancing
You have loosened my sackcloth and
Clothed me with gladness (Psalm 30:11)
​
O Lord – We bless You for your caring for Your Children and for the fact that You see and respond in our experiences day by day!